Royal Decrees
"Lost Before The Dawn" has moved to a different host. Same plot, same chaos and adventures, new place. It can be found HERE. If anyone would like specific characters and threads moved, please contact Calypso over on the new site.

The admins want to thank everyone who made this version of LBTD amazing and gave us wonderful memories and fantastic rp adventures. We hope to see you on the new site! Over the next few weeks the site will be made private, but members will still be able to log in and get their stuff and read old threads.

To our wonderful affiliates: we will be re-adding you on the new site. Please bear with us :)

- - - - - - - - - -
far away, long ago, glowing dim as an ember
THINGS MY HEART USED TO KNOW, THINGS IT YEARNS TO REMEMBER
- - - - - - - - - -
Sitting cross-legged on the beach, Scarlet watched the setting sun, humming a soft tune under her breath. The sound of the waves breaking upon the shore calmed her and she closed her eyes, swaying to the tune inside her mind. She wished she could stay here forever, away from her crew, away from the life of crime that she'd been dragged into and had lived for the better part of her life. Though she would never admit it, she often longed for a life that didn't involve so much bloodshed. The fact that she actually enjoyed her job worried her, and though she hid it under her flirty and confident facade, she often thought of herself as a monster.
Tearing her gaze from the sunset, she looked over at the tiny settlement of Driftwood. The lanterns that they used to light up the island were already glowing, giving the place an ethereal feel. In the evenings when she strolled around the island, she almost felt like she wasn't in Albion, she wasn't a master assassin, and that she was just another human with a normal perfect life. How she wished she could bring her caravan over from Brightwood and settle down here. Maybe work as the unofficial guard, killing Hobbes and other beasties that came too close to the island paradise. The pay would of course be terrible, if there even was pay, but it would be an honest job and she would be living an honest life again. Like she'd always dreamed and promised to her parents. But a settled life would quickly become dull for Scarlet, who survived on thrilling adventures, and if that happened she would be faced with her memories. Memories that she tried to keep hidden and that were only allowed out in her dreams, or when she was feeling particularly masochistic.
The sun had sunk below the hills and stars were beginning to sparkle in the night sky when Scarlet began to sing.
"Dancing bears, painted wings, Things I almost remember. And a song someone sings, Once upon a December."
Her voice was low and even as she lay down upon the cold sand, staring up at the stars as she continued.
"Someone holds me safe and warm, Horses prance through a silver storm, Figures dancing gracefully, Across my memory..."
The annual Yule Ball was coming up and as usual, Scarlet was dreading it. She hadn't gone since she was a teenager. Back then it had been a family tradition and it was the highlight of her year; every year her mum would make her a new dress and the family would congregate at the Cullis Gate with all their neighbours and friends, laughing and chatting before as they were whisked away to Bowerstone for an evening full of gaiety and dancing. When she was caught by William and his gang, he almost didn't let her go, for fear of her running away. But Scarlet begged for weeks, cried too, wanting to uphold the family tradition even both Catherine and Harvey were both gone. Finally he'd given in. Scarlet tailored an old dress that she found in the supplies caravan, an old trophy from a Millfields couple the crew had ambushed and stripped of all their belongings. It was much too big on her and the dress dragged along the ground, but she worked tirelessly at it until it looked and fitted like something bought straight from Bowerstone.
The night of the ball came and as she came out of her caravan, an audible gasp rose from the crew. Murmurs of "y'look bootiful, Miss Scarlet" and other variations of the compliment kept being repeated as they escorted her and Calder to the Cullis Gate. The young pair arrived at the ball, arms linked, him looking like the perfect little gentleman, and her the perfect lady. She'd been nervous and was shaking; she still remembered Calder squeezing her hand and whispering that it was going to be fine. She'd believed him, ignoring the uneasiness that was settling over her, and headed into the castle ballroom. Happy couples waltzed around the room together, ignoring everyone but each other. Families danced and spun their formally-clad children, off to the side so as not to get in the way of all the lovestruck couples. Laughter and merriment filled the air, and Scarlet couldn't take it. She took one look and bolted, spending the rest of the night bawling in a secluded part of the castle gardens until Calder took her home. The woman hadn't gone back since that day.  
"Far away, long ago, Glowing dim as an ember, Things my heart used to know, Things it yearns to remember. And a song someone sings, Once upon a December..."
As she trailed off, she reached up to wipe a tear rolling down her cheek, giving a very unladylike sniff in the process. Her throat hurt, something that had nothing to do with her singing. She wanted to cry. Crawl into her caravan and properly cry in a manner that was rarely seen from Scarlet because she refused to show any weakness. It was easier to bottle things up than reveal anything; emotions could be manipulated and used against her even by those she trusted, and that was the last thing she wanted. She shook her head forcefully, trying to rid her mind of the memories. She didn't want to think about her parents. She didn't want to relive all their happy memories, all the good times they'd shared before their cruel and untimely end. She chided herself for thinking about the ball in the first place; every year she went through the exact same routine, and every year she would cry and be ashamed of herself for it. But the next year she would do it all over. She couldn't learn, it seemed, with any matters of the heart.  
TAGGED`` open
OUTFIT``: white blouse, corset, skinny black pants, black lace-up boots, and coat
NOTES``: so i have gone a tad overboard with the starter. as usual, don't feel you have to match it.
LYRICS``: Once Upon A December ~ Stephen Flaherty/Lynn Ahrens
CREDIT``: made by TAYLYNOSAURUS REX! of caution 2.0. with a zillion and one edits by CALYPSO

Scarlet Frost




Posts

: 43


Gold

: 23005

---

Location

: Driftwood



- - - - - - - - - -
are you, are you coming to the tree
WHERE I TOLD YOU TO RUN SO WE'D BOTH BE FREE
- - - - - - - - - -
Driftwood was a pleasant little place to escape to, even for one of the likes of Fendrel. He was hardly one to stop and smell the flowers for his own benefit, and it would probably do him some good, if he was honest, but life just hadn't allowed him to do that, even when he was a child.
With the turning of the seasons, things were getting colder, and he could see it just as easily as he could feel it. But, back on topic, he'd come here looking for Scarlet. He'd started out by heading over to where he'd learned she stayed, but, upon hearing the news that she'd left, he had to do some asking around before he got a solid answer of Driftwood as his place to go searching for her. He'd also heard a few things that made him a little concerned, and they had also helped him understand exactly why she'd come out to Driftwood.
This little island paradise was an escape from the almighty reality that too often filled the rest of Albion. Whether it was their line or work, staying away from the guard, or even hearing about Reaver... All of it got to be a little much for anyone that was at least partly human. And, as good at his work as he was and as emotionless as he was when he had to look a target in the eyes and pull the trigger all at once, he
was
human. And it took its toll. He just hated to admit it to anyone who he didn't trust, and that was practically everyone he met and knew.
It was especially bad during this time of year. With the Yule Ball and all the talk of how this was the most wonderful time of the year, Fendrel often found himself acting more snappy and quick with everyone. He hated the talk of family, only because his had poorly treated him for as long as he could remember. He couldn't think of even a fraction of a second that he had spent admiring his parents. He hated them almost as much as he hated himself for what he'd let them make him sometimes. He blamed
them
for his being involved as a highly skilled and well-known criminal now, after all. And it wasn't like they had helped him build his confidence in his personality. The confidence about his skills was real enough, because he knew how good he was. But it was at killing. That taking of life without even knowing the person he was shooting bothered him sometimes, and sometimes it bothered him more than others. This was probably his worst time of year though. Personality wise and in other ways.
Maybe if you found someone that actually cared..., this wouldn't be as difficult.
With the thought came a frown and an upset, soft growl at himself as he paused on his walk along the beach to find Scarlet to dig the toe of his boot into the sand. It was a little harder now with the colder weather, but he didn't care. The sand didn't do anything, but it was most definitely better than taking it out on some drunk at a bar that would no doubt rat him out to a guard and get him arrested.
Slowly but surely, he picked up on the redhead's quiet voice singing what sounded like quite the beautiful tune. Almost instantly, he was reminded of what he'd picked up on from asking around for where she'd went and his earlier worries over what might be wrong with the strong fellow assassin returned before he chided himself, telling himself once again that they were all only human. Not that it eased his worries...
"Scarlet!" he called as he got closer to her, not wanting to startle her. It occurred to him then that she might not want anyone around at this exact moment, but he pushed it off before he could let it affect his actions and demeanor. "Hey," he greeted her properly when he didn't have to yell and stood looking down at her, "They told me I'd find you out here..." He trailed off quickly, turning his gaze out to the water around them. The last thing he needed was her thinking that he'd come out here to keep tabs on her. He didn't want to be on her bad side, and that had been the
last
possible reason he would've traveled to catch up with her. She was independent enough that she could handle herself perfectly fine, and he knew it. He was also aware of the consequences of being on her bad side, and he didn't want them. Especially now.
Biting at his lip slightly for a moment before looking back at her, he sat down beside her on the sand, feeling awkward standing over her. "You alright?" The question was out before he could think of how blunt it was, but there wasn't like there was any other way to explain his coming looking for her. But he did feel like he owed her an explanation for just showing up... "I figured its been a while since we last caught up, so when I heard you were out here... It got me wondering if there was anything up..."
He sighed softly and looked back over at her, frowning slightly. He probably should've just stopped before saying anything more than his greeting and his question, because he felt like his explanation hadn't helped, but... No going back on it now. And she was a friend, after all, in his eyes... So... Was that really enough to justify how blunt he was, though? He knew enough to wonder if he'd crossed a line, even though he knew that his intentions were in the right place, although he was most certainly lacking the right way to convey them.
- - - - - - - - - -
strange things did happen here, no stranger would it be
IF WE MET AT MIDNIGHT IN THE HANGING TREE
- - - - - - - - - -
TAGGED``: Scarlet Frost
OUTFIT``: This outfit on the left, but without the tie and with his usual Military Gloves on and these boots.
NOTES``: Fendrel won in the end because I could totally see him taking a dare to take a swim and it being adorably hilarious how he takes it, plus I figured he'd be able to connect with her rather well, not that Holmes wouldn't be able to do the same, but..., he knows where she's coming from by thinking over their profession a little more in-depth than usual and almost regretting their career choice, so cuteness and a chance to play out another layer of Fendrel's personality won. x3 Plus, what's not cute about them being so awesome with each other that they're almost brother and sister? :3 And I almost want to apologize for him... I wasn't intending for him to be so straightforward, but that's how it came out. Dx And now I have him questioning himself all over again, the poor young man... *huggles Fendrel* Why am I so mean to him???
LYRICS``: the hanging tree by james newton howard (from mockingjay: part one of 'the hunger games' trilogy.)
CREDIT``: made by TAYLYNOSAURUS REX! of caution 2.0. with a zillion and one edits by CALYPSO

Fendrel Sadon




Posts

: 41


Gold

: 23505

---

Location

: Driftwood



- - - - - - - - - -
far away, long ago, glowing dim as an ember
THINGS MY HEART USED TO KNOW, THINGS IT YEARNS TO REMEMBER
- - - - - - - - - -
The redhead pushed herself up off of the cold ground, sitting up as she stared out to sea, her dark eyes not seeing anything. She often wished sometimes that she could sail away and explore beyond Albion, but something always held her back. She had an inkling that it was partly to do with her fear of sailing; she enjoyed the thought of travelling to other lands on beautiful wooden ships, but she didn't actually think them to be very safe. A mere storm could drown you, and if the elements didn't get to you, the underwater beasties could. After all, who knew exactly what was lurking in the Albion seas, just waiting for its chance to cause some death and destruction? Krakens, giant squids, other disgusting creatures of the deep. Thank you, but no thank you.
Scarlet turned as someone called her name, hand instantly flying to her gun in its holster. Seeing who it was, however, she relaxed and flashed the newcomer a smile, dropping her hand down to her side. "Now there's a sight for sore eyes," she teased as he came closer, running a hand through her hair. She was rather glad to see him, if she were being honest. At a time like this, having a friend with her would be a wonderful thing. Scarlet was incredibly glad that she'd met Fendrel, even though admittedly the consequences under which they'd met could have been better, and despite her reservations about him initially, she'd steadily warmed up to him only to discover that he was a loyal friend. It was true, they hadn't seen each other a while and she'd often wondered what he was up to, but something or other always seemed to hold her back from getting in contact. A new job, taking Tayla on a death-defying quest, making sure that the crew had their bi-weekly bath. Something always kept her from tracking down her friend.
She gave a shrug, wondering how to even begin to explain everything that she was feeling. "The holidays mess with me," she finally admitted, not looking at him and instead just looking at the sand beneath her shoes as she dug her heels into it. She hated admitting just how broken she really was sometimes, but she trusted him not to use it against her or judge. "They just remind me of my family and all the opportunities I'll never get the chance to have with them. They didn't get to walk me down the aisle, or give me away. They won't ever get to see my child, if I ever have one..." she trailed off, giving a shrug as she picked at a stain on her pants. For a long moment she was silent before she finally spoke again. "Yule used to be such a big event in the family. It was my favourite holiday of the year. And though it's been so many years, around this time I still can't get used to the fact that I can't go back to Gunk and celebrate with them. All I've got is the crew and Calder," she admitted, wrinkling her nose at the name. She'd been mulling over asking Sherlock whether he would like to spend Yule with her, but she'd been putting it off in fear that he'd either say no, or that he would want to spend it with his friends and she wasn't invited.   
TAGGED`` fendrel <3
OUTFIT``: white blouse, corset, skinny black pants, black lace-up boots, and coat
NOTES``: these two are so freaking adorable <3 sorry about the short post!
LYRICS``: Once Upon A December ~ Stephen Flaherty/Lynn Ahrens
CREDIT``: made by TAYLYNOSAURUS REX! of caution 2.0. with a zillion and one edits by CALYPSO

Scarlet Frost




Posts

: 43


Gold

: 23005

---

Location

: Driftwood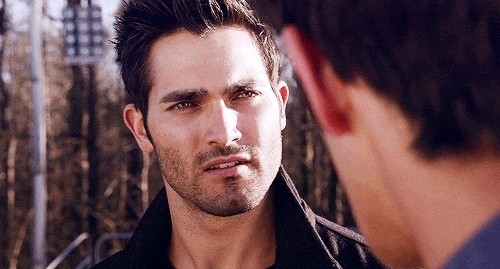 mama never told me how to love, daddy never told me how to feel
MAMA NEVER TOLD ME HOW TO TOUCH, DADDY NEVER TOLD ME HOW TO HEAL
i've walked around broken, emotionally frozen, getting it on, getting it wrong
~~~~~~~~~~~~~~~~~~
Fendrel smiled lightly at the tease he was greeted with once Scarlet realized who he was. Resting his gaze on the water beyond the shore then as he listened to her explain how it was the time of year that was getting to her, he sighed softly. He knew that feeling way too well.
"I honestly know what you mean," he said, his gaze not moving from the water. "I always have trouble with this time of year because it brings up too many memories for me, and they're all memories that I don't want to remember," he admitted with a small half-frown as he dug the heel of his boot into the sand again. He trusted Scarlet enough to explain himself after all these years. It was a story he really didn't tell that much because he'd never felt like he trusted people enough to let them in so close. That had changed with a few new people that he met just somewhat recently, and one of those people had been Scarlet.
Sure, she was from the job, but she was the one person on the job he trusted beyond that circle, and that was saying a lot for him. There wasn't a lot of people he could say that about, even with all of the new people he had met so now. He was still cautious about it, because he saw this as no time to get too trusting. This time of the year was bad enough. He'd love to keep it free of any more bad memories to add to the books of reasons he turned into an irritable pain to be around and drank heavier than he usually did.
Of course, even though he trusted her completely, Fendrel wasn't sure of just how far he should go. Considering that she was open with him, he decided that it was best if he was open with her. It was only fair.
Might as well just cut to the point. Let's not draw it out into a long story; it's already hard enough.
"To tell you the truth, I've always had problems with this time of year," he said finally after his moment's pause. "I never got along with my parents. I actually got along with almost no one getting up. This time of year is always the worst reminder of how I was more of a burden to them because of all the families I see around, and it's usually really slow as far as the work comes, so I usually end up with nothing better to do than run around killing creatures places or end up with a drink somewhere to keep myself from thinking about it." He shrugged slightly and finally looked up again, although his slight frown remained. "It isn't something I'm particularly proud of, to be honest."
Briefly, he gazed out at the water for a little bit longer before he shook his head to clear it and looked back over at Scarlet. "Is there someone you could ask to spend the holiday with?" he asked her. "I think you'd do good if you asked. It's always easier to spend time with someone else that you feel like you can be yourself with. Don't ask me why I'm giving out such advice when I should take it myself, but... I guess it's more of me telling you to not do as I do and do better for yourself than I've let myself do for me over these past few years."
~~~~~~~~~~~~~~~~~~
notes ♛ he's such a conflicted creature... i'm discovering more of who he is the more i role play him and i love it. x3
tagged ♛ scarlet
word count ♛ 587
outfit ♛
outfit on the left
,
military gloves
,
boots
credit ♛ template - mckenzie; lyrics from "how do you love someone" by ashley tisdale

Fendrel Sadon




Posts

: 41


Gold

: 23505

---

Location

: Driftwood




---
Permissions in this forum:
You
cannot
reply to topics in this forum